Double Shot This Spring!
14 April 2019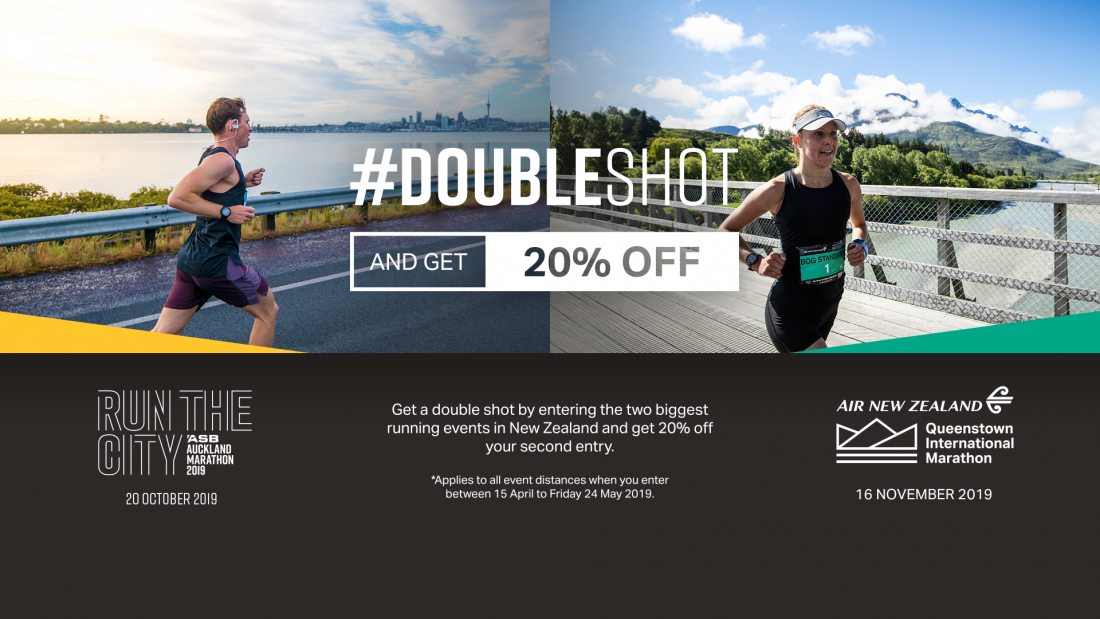 Start your events season off with a bang and get a double shot of accomplishment this spring!
We love to run as much as you do, so we are excited to offer you this one off special deal so you can enjoy TWO events in different parts of beautiful New Zealand.
Enter either the 2019 ASB Auckland Marathon (20 October) or the 2019 Air New Zealand Queenstown International Marathon (16 November), and receive 20% off your entry into the other event. 
The #doubleshot offer applies to all distance events. Offer valid Monday 15 April until midnight Friday 24 May 2019.
ENTER AIR NEW ZEALAND QUEENSTOWN MARATHON 
Terms and Conditions:
Once you have entered either of the above two marathons, you will receive a confirmation email. Included in this email will be a special discount code you can use to receive 20% off your other marathon entry.
Any entries found to have used a discount code, but not entered BOTH events by midnight 24 May, will be cancelled. Normal refund policies apply.
To receive the 20% offer, entries to both events must be completed between Monday 15 April until midnight Friday 24 May 2019.
The discount cannot be used in conjunction with any other offer.