Download the Runaway App
7 May 2018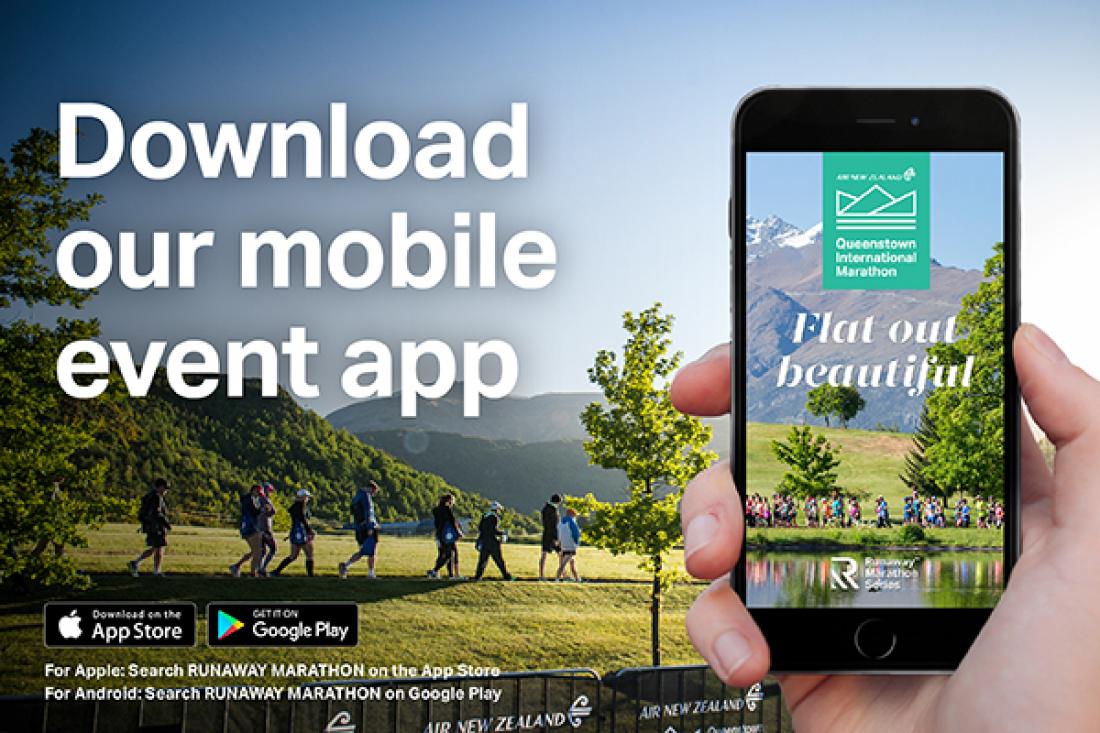 Make sure you download the brand new Runaway Series app to keep up-to-date with everything Queenstown Marathon!
It has all the important information you need ahead of race day, including maps and the event schedule. And come race day, your family and friends will be able to track your progress and once you cross the finish line, your provisional result will be right in your hand!
For Apple users, click here to download.
For Android users, click here to download