Athlete Check-In
Location: Queenstown Events Centre, Joe O'connell Drive, Frankton, Queenstown - click for Google Map directions
Athlete Check-in is compulsory for all participants. You will need to provide your Photo ID (preferably a drivers licence or passport) to collect your race number, timing chip and race pack. No bibs will be posted out.
Someone else may collect your race pack on your behalf, provided they have a copy of your registration confirmation email. 
After Check-in you will also get the opportunity to peruse our Sports Expo, a major feature of your event weekend, and will include a large ASICS footwear and fashion selection and other sports and health exhibitors. 
The expo will also feature our friendly Info Desk ambassadors, here to help with comprehensive race day information, course maps, shuttle bus timetables and road closures.
Opening hours:
Thursday 16 November: 3:00pm – 7:00pm
Friday 17 November: 9:00am - 9:00pm
Getting to Athlete Check-In
There are plenty of ways to get to the Athlete Check-In venue at Queenstown Events Centre.
There is a public bus which is a 2-minute walk from the Events Centre. The bus routes leave from downtown Queenstown, Arrowtown and the Airport. For more information on the bus timetable and route click here.
To work out the best way to get to athlete check-in using public transport click here to plan your journey.
The venue is also only a 1.1km walk from the Airport or alternatively, you can catch a taxi or hire a rental car.
Athlete Run Guide
Our Athlete Run Guide is your one stop shop for everything you need to know about NZ Sotheby's International Realty Queenstown Marathon.
This will provide information needed for pre-event, race day and post event.

The 2024 Runners Guide is available to use as a guide for Race Day.
2024 Runners Guide coming soon
Race day checklist
Your race number (and pins to attach it).
You official gear bag for bag drop labelled with supplied bag tag.
Your shuttle bus sticker if you are taking the Shuttle Bus (this will be printed on your race number).
Weather appropriate clothing, plus sunscreen and cap.
Please ensure you have completed the back of your race number with your name, any medical conditions and a contact name and phone number (other than your own or someone else running) in case of emergency.
Please pin your race number to the front of your T-shirt or running vest and make sure it is clearly visible. You must not use someone else's number, nor let someone else use yours.
Your race number carries your disposable timing chip which is your unique timing device for the race. You must wear your race number to be classified as a starter and a finisher of the race and have your time recorded. Timing chips do not need to be returned.
This is a fully supported marathon with 11 Aid stations (5 Aid stations for the half marathon), so you do not need to carry a hydration pack unless you want to. You do not need to wear trail shoes as the course is smooth, easy, hard packed trails.
Hydration
Hydration is an essential part to ensure your race day is a success.
 PURE Electrolyte Hydration will be on course at all aid stations and contains the electrolytes sodium, potassium, magnesium and calcium. It is formulated to replace electrolytes, provide fuel (5% carbohydrates) and hydrate while avoiding stomach upset. ​
The NZ Sotheby's International Realty Queenstown Marathon will have PURE Electrolyte Lemon and PURE Electrolyte Superfruits on course.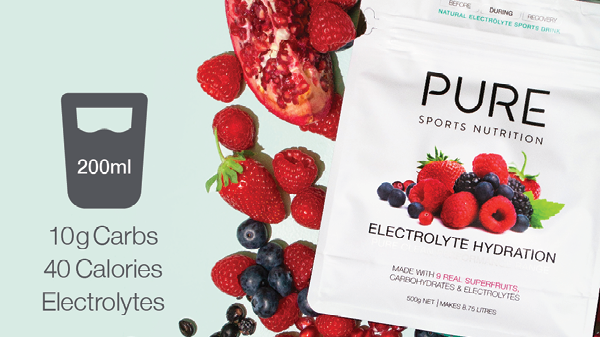 Mobile App
The Runaway Marathon Series mobile app is a fantastic tool for both athletes and supporters. It includes key information on all that is happening at the 2022 New Zealand Sotheby's International Realty Queenstown Marathon, including maps and an athlete tracker so you can follow your friends.
Download via your App store below.
Parking
The closest public car parking to the finish line at Queenstown Memorial Centre is on Boundary Street (off Gorge Rd) approximately 100m away.
Parking is also close at the Warren Park and a $10 donation to Queenstown Primary School applies.
There is also public parking at the Man Street car park approximately 300m away which can be accessed from Isle St, Hay St and right into Man St.
Parking is also close at the Wakatipu High School fields (accessed from Gorge Road) and a $5 donation applies.
There is also public parking at the Man Street car park approximately 300m away which can be accessed from Isle St, Hay St and right into Man St.
Road Closures
With an event of this size, we rely on the goodwill of businesses and residents to help us make the event a success. To assist those that live or work near or on the course, we have produced a map of the traffic access plan, including road closures and parking restrictions that will be in place on Saturday 16 November 2023.
2024 Road CLOSURE MAP COMING SOON